Keynote Speakers
Mark P. Compton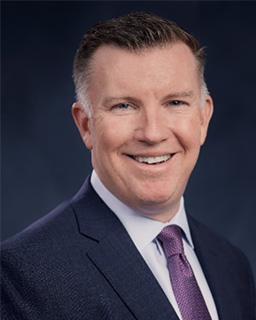 Chief Executive Officer
PA Turnpike Commission
Mark P. Compton of Manheim, Pa., began serving as chief executive officer of the Pennsylvania Turnpike Commission on Feb. 1, 2013.  A professional with more than two decades of public and private-sector experience in transportation, administration, government affairs, and construction, Mark holds a Bachelor of Science degree from Penn State University.  He previously served as PennDOT's deputy secretary of administration, overseeing eight bureaus within the agency.  Before joining PennDOT, Mark was director of government affairs for American Infrastructure, a heavy civil construction company in Worcester, Pa.  Prior to that, he worked in various public and private operations, focusing largely on transportation, construction, and economic development.  Mark has been an active participant in the International Bridge, Tunnel, and Turnpike Association, or IBTTA.  Since 2015, Mark has served on IBTTA's Board of Directors as President and is now currently serving as IBTTA's immediate past president.
---
Yassmin Gramian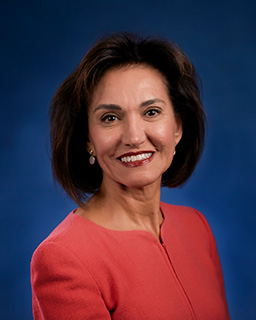 Secretary of Transportation
The Commonwealth of Pennsylvania
Yassmin Gramian, PE, serves as the secretary of the Pennsylvania Department of Transportation, a position that she assumed in May 2020. She manages PennDOT's annual budget of $9.5 billion and oversees programs and policies affecting highways, urban and rural public transportation, airports, railroads, ports, and waterways. Under her leadership, the department is directly responsible for Pennsylvania's vast system of state and local highways and bridges, as well as oversees the state's vehicle registration, driver's licenses, and ID operations.

Gramian assumed the role of secretary amid the COVID-19 global pandemic. This challenging time necessitated quick, decisive action to mitigate the spread of COVID-19 to best protect citizens, employees, and business partners. Under Gramian's leadership, PennDOT moved swiftly during the early stages of the pandemic to transfer essential functions to remote operations, while continuing to ensure roads were kept safe and passable, and crews remained available for responding to weather events. Gramian also serves as chair of the Transportation Revenue Options Commission (TROC), which was established by Executive Order of Governor Tom Wolf to develop comprehensive funding recommendations for Pennsylvania's large and aging infrastructure.

Prior to joining PennDOT, Gramian worked for over 30 years in operations, design, and management of transportation infrastructure systems, including highway, tolling, bridge, and railroad projects. Gramian earned master's and bachelor's degrees in civil engineering from the University of Michigan and completed the Tuck Management Training Program at Dartmouth College. She is a professional engineer in Pennsylvania, Delaware, New Jersey, and Florida.